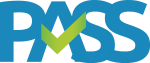 PASS Preparatory Courses for the CFE and Module / Challenge Exams
PASS offers prep module/challenge and CFE exam courses to train and coach students to pass all of the various exams required to obtain the CPA designation.
CFE Case Writing Prep Courses
PASS CFE Case Writing Prep Courses consist of the following:
CFE Comprehensive Course - Sept. CFE
This is PASS's flagship course for the CFE. It complements Capstone 2 and combines intensive practice case writing with sessions in which students learn effective techniques specifically designed for CFE cases; provides all the tools necessary to PASS!
READ MORE
CFE Intro Case Writing Course - Sept. CFE
An opportunity to write additional multi cases to hone your case writing skills
READ MORE
CFE Technical Review
PASS CFE Technical Review Courses consist of the following:
CFE Management Accounting Technical Review - Sept. CFE
Review all major areas in management accounting; opportunity to practice numerous quants in the area of management accounting
READ MORE
CFE Technical Accounting IFRS / ASPE Course - Sept. CFE
Review all major technical financial reporting topics and learn how to effectively apply your accounting knowledge to CFE cases
READ MORE
CFE Mentor Program
PASS CFE Mentor Program Course consists of the following:
CFE Mentor / Case Course - Sept. CFE
Work with a PASS mentor, communicate monthly and have access to all PASS CFE Courses and Materials
READ MORE
CFE Repeat Writers
PASS CFE Repeat Writers Courses consist of the following:
CFE Repeat Writer Mentor Course - Sept. CFE
Address your specific needs as a repeat writer, by working with a PASS mentor on a monthly basis and have access to the PASS Repeat Writer Comprehensive Course and other relevant PASS CFE Courses and Materials
READ MORE
CFE Repeat Writer Comprehensive Course - Sept. CFE
Repeat writers will learn proven "techniques" for attacking the CFE and write practice cases; cases professionally marked and debriefed by experienced instructors
READ MORE
CFE Indian and Other International CA's
PASS CFE Indian and Other International CA's Course consists of the following:
CFE Indian and Other International CAs
Acquire the technical knowledge and case writing skills critical for passing the CFE
READ MORE
Challenge Exam
PASS Challenge Exam Course consists of the following:
Challenge Exam Course
Strong emphasis on detailed technical review and practice case writing; opportunity to write hundreds of practice objective format questions
READ MORE
PDPA Course
PASS PDPA Course consists of the following:
PDPA Course
Great supplement to the CPA module - Detailed technical review of competencies examinable on PDPA Exam as well as practice case writing
READ MORE