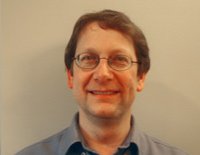 Published November 25, 2015 by Ira Walfish
The title says it all - we now have a new rule - can only write 1 Challenge Exam in 1 day. So how does this impact me if I am writing the Challenge Exams?
Well, it makes the planning of when you write a bit more cumbersome. Firstly, the Tax Elective and Core 2 are always on the same day. So don't plan on writing those 2 exams the same exam sitting - can't be done.
And secondly, the Assurance Elective and Core 1 cannot be written in the same exam sitting as they are either on the same day or Core 1 is not offered in the same exam sitting as Assurance. So, forget that.
What to do? I would do 2 things:
(1) write Core 1 and Tax in the same exam sitting; and
(2) try to write the Assurance Elective right before or right after Core 1 - i.e. back to back
Writing Core 1 and Tax at the same time makes sense as if you check out the CPA Blueprint (which you should definitely look at when deciding these things), you notice that on Core 1 you will have 10-20% tax objective format questions. That's a lot. What that means is you get a double win by studying both financial accounting for Core 1 and tax for the Tax Elective. So those are 2 good exams to do in the same exam sitting.
With respect to Core 1 and Assurance, use a similar logic. The CPA Blueprint shows that on Core 1 you will have 10-30% assurance objective format questions and on the Assurance Elective, you will have 20-40% financial accounting objective format questions (though these questions only comprise up to 25% of the exam - but it is still a big chunk)! It makes sense to write both Core 1 and Assurance back to back (as close as you can) for this reason, as when you are studying you have to study for both assurance and financial accounting for either exam and by writing the two close to each other, you will remember more when you hit the second exam.
And it really doesn't matter which one you write first - the key is to be prepared for both assurance and financial accounting, before you write either exam.
These are just some of the considerations in deciding how to choose when to write the Challenge Exams.
COMMENTS