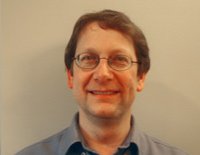 Published January 25, 2016 by Ira Walfish
Students often complain that they don't know how to write cases. Where do you start? What are characteristics of a good response?
There is no question that the biggest factor in successful case writing is practice and more practice. However, it also helps to get into good habits that you can do on every case.
Here is our top ten list of "Do's" to maximize your chances to get competent and get the marker on your side:
1) Always respond to every required
2) Rank requireds and do a time budget (and stick to it)!
3) Play your role - clue in to who "you are" and who you are writing to
4) Provide overall conclusions, especially when discussing alternatives
5) Attempt to have a balanced response to a situation - i.e. both pros and cons, risk and opportunities...
6) Don't ignore quants and remember all the "ancillary" points to your quants - i.e. assumptions,
conclusions etc.
7) Beef up your technical knowledge in financial accounting and tax and apply it using case facts
8) Don't ignore harder technical issues - don't be afraid to use the Handbook if necessary
9) Write clearly, using point form, and explain everything, asking "why" or "so what" after almost
every sentence to make sure you finished the point
10) Use the PASS techniques to help achieve depth, but stay far away from templates
Stay tuned for a list of "don'ts" coming up in a few weeks....
COMMENTS