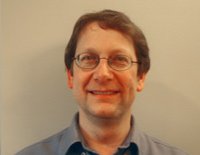 Published November 25, 2015 by Ira Walfish
In 2016 there are 2 CFEs, in May and in Sept. A big question for many students is which one is better to write? Obviously there is no one right answer, but here are some considerations to ponder in making this important decision.
(1) Time - Look at your schedule and make sure if you write in May you will have enough study time. Make sure you know when Capstone 1 starts and ends and consider how busy you will be at work in the months leading up to May.
(2) Study Plan - Consider doing a detailed study plan to plan out how many cases you want to write and that will give you some indication if you have the time to do everything you want to do by May or you should give yourself a few more months and write in September. Check out the study plans on the PASS website for some samples you can start with and adjust them to your personal schedule.
(3) Pressure - If you are the type of person that works well under pressure and needs a deadline to get focused, it might be better to work towards May as September seems so far away and you could really slack off for a whole bunch of months and then realize you are in a time crunch. On the other hand, if you are more methodical and like to plan everything and don't really need a deadline looming, Sept. might make more sense.
(4) Summer - If you want to go away in the summer or are concerned you will find it hard to study in the summer, then writing in May is advantageous.
(5) Competition - Consider who is writing in May vs. September. In May, many students in public accountant firms will not write, particularly those working for the Big 4 accounting firms, as they are too busy with work, so May is more likely to be students from industry and possibly some of the smaller accounting firms. Many repeat writers are also likely to write in May.
(6) Non Factor - Don't be under the impression that if you write in September you will have 2 CFEs to review, i.e. Sept. 2015 and May 2016, as CPA Canada has stated they are not going to publish the May 2016 questions and solutions. So this should not be a factor in your decision.
Bottom line - It is an important decision that is primarily subjective - do what works best for you, considering your personal time commitments, work schedule, family life etc. and then buckle down and start studying!
COMMENTS