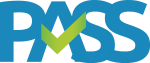 Course Component Schedule
Showing All Offerings for Component PDPA Course
Use this Dropdown to view schedules of various offerings:
August 24, 2018
Live Online
Notes
All sessions are recorded and students will have access to all recordings 24/7.
Dates are provided for financial accounting classes for those students who have chosen the live online version for this portion of the course. Those students who have chosen the video version can watch the videos any time.
Register for PDPA Course