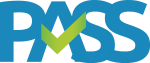 Course Component Schedule
Use this Dropdown to view schedules of various offerings:
March 28-29, 2018
Live Online
Notes
All sessions are recorded and students will have access to all recordings 24/7.
Students will be provided with 2 binders – a Technical Binder and a Case Binder. Students should refer to the above columns in the chart to determine which binder to bring to each session (either Technical or Case or Both).
The solutions to the objective format section of the practice exams have been uploaded to the website.
Register for Challenge Exam Course