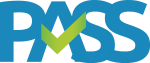 Course Component Schedule
Use this Dropdown to view schedules of various offerings:
September 12-14, 2018
In-Class Toronto
TBA
Notes
Registration begins before class starts – see above time.
All sessions are recorded and students will have access to all recordings 24/7.
In case of inclement weather on the day of the course, please call either 416-224-9929 or 416-224-9400 in the morning to hear a recorded message as to whether the class that day will be held.
A half hour counselling session will be arranged with each student.
Exams are to be written at home or at the office and students should bring the case along with the appropriate tab from the binder to the take-up session.
Register for CFE Comprehensive Course - Sept. CFE