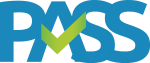 Course Component Schedule
Use this Dropdown to view schedules of various offerings:
September 26-27, 2018
Live Online
Notes
All sessions are recorded and students will have access to all recordings 24/7.
It is strongly recommended that students take BOTH the financial accounting and assurance sessions before the Core 1 and Assurance Elective exams. The reason for this is simple: • The Core 1 exam could potentially contain significant assurance material. • The Assurance Elective exam will most likely contain significant financial accounting material. For this reason, we believe you will not be properly prepared for either exam, if you do not take both the financial accounting and assurance sessions prior to the exam.
Students will be provided with 2 binders – a Technical Binder and a Case Binder. Students should refer to the above columns in the chart to determine which binder to bring to each session (either Technical or Case or Both).
The solutions to the objective format section of the practice exams have been uploaded to the website.
Students will write a simulated Elective Exam at home and e-mail the exam to PASS by the beginning of the take-up.
Register for Challenge Exam Course