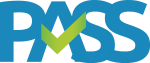 Course Component Schedule
Use this Dropdown to view schedules of various offerings:
September 12-14, 2018
In-Class Toronto
University of Toronto: Bahen Centre – 40 St. George St. Room 2175
Notes
Registration begins before class starts – see above time.
All sessions are recorded and students will have access to all recordings 24/7.
In case of inclement weather on the day of the course, please call either 416-224-9929 or 416-224-9400 in the morning to hear a recorded message as to whether the class that day will be held.
Binders - Students will be provided with a binder with all course material on the first day of the course.
Register for CFE Technical Accounting IFRS / ASPE Course - Sept. CFE