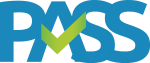 Testimonials
The testimonials below are from students who took our CFE Prep or Challenge Exam Courses or acquired PASS resources to help them get through the CPA PEP Module exams. Learn what past students have to say about PASS.
PASS Students who Took CFE Courses
J. Jia
I would like to thank you for creating such a wonderful program to help candidates prepare for the CFE. With the help of the PASS program, I was able to successfully pass the CFE in September 2016.
A. Modesti
Thank you for your support leading up to the CFE. The PASS program was a sure aid in my success on the CFE. I found it very helpful that the comprehensive course provided the methods to tackle the cases in a systematic way. I also appreciated being able to ask questions in the online classes and have you answer questions I had.

U. Emad
I successfully passed the CFE on my first attempt. We received an abundance of resources from the PASS program designed and carried out by you and Michael. which I really think made all the difference since not every CPA candidate has the same luxury or resources provided by their firms. I think these tools were critical to my success.

U. Farooqi
I'm happy to report that I passed the CFE! The CFE comprehensive course was instrumental to my success. Specifically, the Audit lecture helped me learn how to approach each possible scenario in the CFE and the Financial Accounting lecture helped me reach depth by reminding me to tie case facts to each technical point I raised. Thank you so much for your flexibility and the program you've put together.
M. Murphy
I was very happy with the courses you offered for both the challenge exams and the final (CFE)!
I. Kolar
I just wanted to thank you for the excellent CFE case writing course you provided and the technical notes summarizing ASPE and IFRS differences. Both went a long way in preparing me for the exam and helping me pass. Keep up the good work.
D. Saraf
I just wanted to say another thank you for the CFE prep program, I passed the CFE.
Key to success is knowing the right techniques to win the game and PASS knows what they are!
J. Wong
I also wanted to thank you for the insight you've shared in the various PASS videos that I have seen - I learned a lot from the Integrated Audit session and look forward to the sessions next week as well.
PASS Students who Took CFE Courses - Indian and Other International Students
D. Bhavin
As a newcomer and internationally qualified accountant, I had one immediate goal in mind; pass the CPA exam. With about 6 months before the CFE and after being out of school for 14 years, I knew it would be a challenging task, but with PASS it became all the more manageable.

I credit most of my success to outstanding study materials and quality live instructions by Michael and Ira. Thank you PASS for helping turn my ambitious goal into a startling reality.

D. Mehta
I am delighted to announce that I cleared the CFE and became a CPA in the first attempt which is a proud moment for anyone. Being a CA from outside Canada (India), it was difficult for me to get used to the way one prepares for CPA. I came across PASS where they have a customized study program for candidates like me and a flexible study program for candidates who are working.

With Ira and Michael's guidance and help, I could experience this special moment of my career. The binders, presentations, videos and personal feedback were very helpful in preparing for the CFE. I loved the techniques used for Assurance, Management Accounting and Financial Reporting. Ira and Michael – Thank you very much for everything
S. Fazal
Thank you Ira and Michael (PASS) for your guidance, that helped me pass the CFE in my first attempt. The targeted approach to the exam, made it a lot easier for me to get through the CFE. The study material and in class lectures were of immense help to get command over Case Writing for this level.
PASS Students who Took the Challenge Exam Courses OR Used PASS Resources for the Modules/PEP
C. Demers
I personally feel that the way that the class was structured really helped me. Videos were really entertaining, and Multiple choices really useful.
T. Hope
The videos and the practice questions really helped me cope with the module better and I definitely know who I will turn in future for help with these CPA PEP courses
M. Colacci
The overall quality of the course was fantastic and the binder is extremely helpful. I found that as long as you familiarized yourself with the material prior to the class, the pace of the class was perfect; it moved quick enough that I didn't get bored but not so fast that I felt lost.
M. Kaminskyj
Just wanted to thank you again for providing an amazing crash course for the CPA challenge exams. I learned last week that I was successful in my first attempt at the tax and assurance exams! Don't think I would have done as well had I just studied on my own with my own material.
V. Vive
You guys have done a phenomenal job with the course as I scored very well on the Core 1 and Tax modules. Your notes are very comprehensive and the mock exams were a lot more difficult than the actual exam, which made me well prepared.
A. Nagi
Overall the PASS learning system was fantastic. It prepared me well for the 4 challenge/module exams while giving me the flexibility to learn and review at my own pace and to focus on what I needed to most.
R. Mangat
Thank you so much for your course materials, content and coming to Ryerson a couple years ago and sharing your insights on how many exams to challenge and in what order. I've passed all four in the spring and summer and could not have done it without you.
N. Haque
The PASS courses were an incredible supplement to my self-study plan. I was able to ask any questions in class that I stumbled upon while studying by myself, which really helped. I felt fully prepared before the challenge exams!
R. Wong
Your study material really helped - I passed my Core 2
M. D'Souza
Very useful. Good enough material to help you pass the challenge exams.
D. Kurisko
PASS has been very helpful for my previous Core 1 and Tax Challenge/Module Exams - thank you for what PASS does.
B. Lock
I passed both Core 2 and Assurance from the December sitting. Passed with distinction (whatever that means) thanks to your content!
C. Mahon
I just wanted to say thanks for some great course material and interesting lectures. I was able to "PASS" all of my challenge exams the first time around. I give a lot of credit to the PASS program and have recommended it to friends who are/will be writing.
L. Philips
I just wanted to let you know that I passed my tax exam on my second attempt and it is almost all thanks to your program. All of the technical notes as well as the session notes were an excellent practical approach which helped me organize the topics in my head going into the exam.
V. Granova
I highly recommend PASS - their smoothly structured and highly interactive Challenge Exam program and study materials guaranteed my success with the exams. The instructors are knowledgeable and offer constructive and personalized feedback which greatly benefits the process."
M. Sinha
I passed my Tax Elective and just wanted to thank you for that! Your materials were great and I recommend it to all my friends who will be sitting for their CPA.

V. Sridhar
Thanks again for offering these sessions. They were extremely helpful and I'm very glad to have gone through them.
M. Sinha
Thank you for all your help and awesome practice materials and lectures.
A. Sabeeh
I'm just writing to say thanks and express my appreciation for your CPA pass program. I just passed my fourth challenge exam and just wanted to say thank you to you and Michael for your well devised notes and videos, they were extremely helpful in my preparation for each challenge exam, I honestly don't know how I would have prepped without them.
L. Mascall
I wanted to thank you both for the great videos and material provided, they were a great help in passing the Core 1 and Assurance exams!
M. Di Dinato
I was thoroughly impressed with PASS and definitely owe a lot of my success to the materials provided, especially the lectures. I found your videos that share realistic exam views and scenarios to be the most beneficial. The approach taken by PASS in regards to important topics and not getting hung up on things (like pensions) was extremely useful and reassuring.

You and Michael were extremely helpful, there are numerous occasions where I sent emails at 12 and 1am and received responses almost instantly. 

I put my faith in your judgement.

PASS works if you dedicate the time and follow the guidance of Michael and yourself. 

Thanks for your help, (and for the awesome core 1 and 2 prep materials) 
Former Medalists
S. Hadley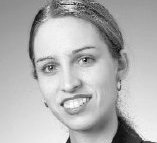 Canadian Gold Medalist
The PASS courses (both UFE and CKE) were a very important part of my studies and helped me achieve my success. The instructors were knowledgeable, enthusiastic, encouraging and were always willing to answer any questions I had. The tips provided by the instructors were invaluable to me. I found this to be an excellent program.
K. Johnston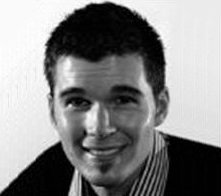 Canadian Gold Medalist
I really enjoyed the PASS Course approach to planning. Other courses I took also emphasized planning, but Ira and Michael were really able to show how planning should be properly done. It was the first course to advise how to identify the type of indicators that were in the question and then tailor your response accordingly. The proprietary answer guides from PASS which concretely showed what was required for competent were very valuable. It was nice to have objectivity in marking instead of the vague guides provided by the institute. The handout materials were great references to go back to as they were completely comprehensive.
S. Bandura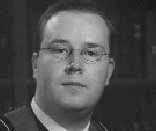 Canadian Bronze Medalist
I found the PASS UFE course very helpful in my preparation for the exam. The markers of the practice cases provided relevant feedback and enabled me to hone my case writing skills. I found the in-class debriefing and commentary provided a fresh perspective on case writing. The instructors were very experienced and took an active interest in the students. They could be counted on to respond to any questions about the exam or study techniques.
P. Andersen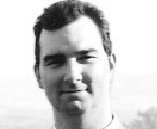 Ontario Silver Medalist
PASS focuses on what is important. The course helped me to develop an extremely concise writing style and also provided an excellent foundation for continued improvement right up to the UFE.
L. Durocher
Ontario Gold Medalist
I think that the information given throughout the sessions about what to expect on the UFE was really valuable in feeling comfortable and confident on attacking the UFE.
PASS Students who Achieved the Honour Roll
D. Bunce
The PASS program provided me with both a strong technical and case writing foundation. The practice exams were very relevant and gave me confidence going into the actual examinations. I would give PASS a great deal of credit in my achievement of being named to the national honour roll.
B. Purdy
..the PASS course allowed me to hone my case writing skills and approaches so that I was able to do so well on the UFE. ... the fact that I am on the honour roll is a testament to how good the course was.
S. Collia
PASS practice exams and in-depth technical debriefs, make the UFE seem easy... Strong technical emphasis, will more than prepare you for the real thing... Wide variety of talented and experienced lecturers provide an array of different perspectives and tools to utilize.
S. Tomory
I would like to tell you how much I enjoyed the UFE PASS course. Your techniques and assistance were instrumental in my passing the exam. The course gave me the added confidence that I needed. I went into the exam feeling well prepared and self-assured. I am definitely encouraging others to take your course as a part of their UFE studying.
R. Wayne
The case writing techniques provided by the PASS UFE program were instrumental to my success on the UFE. I was very happy with all portions of the PASS program and am confident that the program was a major contributor to my tremendous success on the UFE (and the CKE and SOA, on both of which I scored in the 1st decile). Overall, this is an excellent program for any UFE candidate. I highly recommend it.
D. Ranjani
The PASS cases were of high quality which reflected the difficulty level of the UFE questions. Overall, I found Michael and Ira to be very helpful, knowledgeable and fun to listen to.
PASS Students who Took the UFE and SOA Course - 1st Time Writers
D. Duong
Your course gave me the confidence to tackle the UFE and resulted in my PASS! I will definitely recommend this course to first time and repeat writers.
S. Bartal
I just wanted to thank Ira and Mike, and your very relaxed style that helped me keep it together during the process.
T. Rahim
I took the SOA, the IFRS and the UFE prep courses with you guys. I wanted to thank you guys for all your hard work and your help. It's not just the courses, or the lectures or the materials or the techniques or the markers, its everything together that made the entire experience much less terrifying. You guys always took that extra time and put in that extra effort to make sure that the students are prepared to the best of their extent, whether it was making small confidence boosting comments or putting things into perspective by teaching only what was absolutely relevant. Not only that, you guys taught in a manner that wasn't overly complicated but helped to better understand the UFE and its requirements.
N. Winokur
I passed each exam on the first attempt and I attribute it completely to taking the PASS courses for the CKE, SOA, and the UFE. The advice and tips that Michael and Ira and the other instructors give is invaluable and without it I would not have had any direction in terms of having a study plan and being disciplined about it. Both Michael and Ira always made themselves available for personal questions during the breaks in classes and before and after and were extremely helpful in calming me down and relieving stress. Thank you Michael and Ira.
S. Smith
I had attended the full suite of PASS courses this past year which I enjoyed very much. I found the case writing practice to be very helpful as the feedback that I received from the markers on my cases allowed me to develop the skills that enabled me in successfully completing the UFE.
E. Lauterpacht
I definitely could not have done it without your help.
C. Gallagher
You have an awesome prep course that I know was invaluable to me. I didn't find any surprises (on the UFE) - you guys covered off all the techniques. Have a great day! I know I am - at least now anyways!
M. Mirza
Thanks very much for your useful and amazing teaching methods and techniques. They really worked for me and I finally passed.
H. Faran
I believe your program was by far the best preparation for this UFE and I am so glad that I took all your UFE and CKE courses this year. I think your approach to the comp was excellent and helps a lot in organizing the comp. I can truly attest to the fact that cases in your course were most closely reflective of the UFE as compared to other material.
C. Reynolds
I have no doubt the course aided me in passing the UFE. I found the comprehensive exam prep to be the most beneficial, the integration section being a close second. I have recommended the course to the other students in my firm attempting the UFE.
B. Keane
Take up of comp very good and interactive. Ira and Michael focused on ranking and integration which are key components of the UFE, and something I was weak on in the past.
N. Edney
All modules very useful. I liked the course.
I. Lim
The PASS course was complete, focused and integrated. I learned how to attack scenarios and I really liked the debrief question checklist.
L. Nakaza
I liked going through outlines and debriefing, especially for the comp. More thorough than other courses I went to.
B. Schlitt
Simulated cases very similar to the UFE; session on quants extremely helpful.
P. Spring
Lectures were personal and interactive
D. Albiani
Michael and Ira have a wealth of knowledge about the U.F.E., but more importantly, they know how to communicate it to their students. I strongly recommend the PASS course.
J. Chen
Good summary of notes; detailed but concise and focused on what we needed to know. Each instructor had a great attitude, always willing to stay as long as there were questions to be answered. Great outline technique for the comp.
PASS Students who Took the UFE and SOA Course - Repeat Writers
E. Serebryany
It was my fourth time writing the UFE and I am glad to inform you that I have passed. I think the course played a huge role so thank you again.
D. Singh
I just wanted to thank the two of you as I was able to get through the UFE process this year. I struggled with the SOA but got through it when I took your course. I struggled with the UFE, especially the COMP, and it was your Comprehensive Comp Course that I believe made the difference for me this year. It was a hard tough battle and I honestly believe your program made the difference for me as I have taken other programs. I believe you should always thank the people who helped get you through the process and the two of you played a big part in it. Thanks for everything.
M. Khoushnood
I was a repeat writer this year... first two years with other courses. This year, I took your program, winter & summer, including the indepth IFRS. I just want to say thanks to you because I could have never been able to do it without your help and support. I would recommend your comprehensive course to all my fellow students and friends. You guys were always there when I needed you!! I know this is your job but the way you do it is just unbelievable because you make sure that every student gets all that they need. THANK YOU SO MUCH FOR MAKING IT HAPPEN!
M. Coletti
I wrote for the first time in 1999 and did not try again for several years. I had taken a lot of prep programs during this period but never felt I was ready to write the exam again. This year was different and I think a lot of it had to do with your course and its techniques. Out of all the courses I took, it is the only one I would recommend.
K. Lau
Re: the Repeat Writer transition course - your insights helped my confidence in fighting through the UFE process again.
J. Lian
Thank you for offering such a wonderful program. I benefited more from the PASS course than from any other prep course that I previously attended. Your binder provided extremely useful tips and instructions which helped me throughout the final self-study period. Because of it and the wonderful lectures, I passed the UFE this time. I will strongly recommend your course to other UFE writers.
PASS Students who Took the CKE Course
V. Wilson
I look forward to seeing the results and great class - It was money well spent!
H. Osman
CKE notes were very helpful in terms of guidance.
L. Haycock
Course provided direction and just the right level of depth necessary to pass the exam.
J. Tessis
CKE course is very comprehensive. Summary notes are an excellent summary of what you need to know. Technical sessions were informative and focused my attention on important concepts. Multiple choice questions provide great practice questions.
I. Singh
Course materials and lectures covered the gist of what I needed to know for the CKE.
M. Mackenzie
After writing and passing the CKE exam, I can attest to the fact that the PASS multiple questions most closely reflect the actual exam questions.
P. Winkels
I basically relied on the CKE PASS binder to pass the CKE. It saved me a lot of time.
G. Duncan
Your multiple choice questions are harder than those on the CKE, but I think that is for the better. I would rather be beaten up before the exam rather than during it.