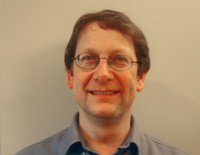 Published January 28, 2019 by Ira Walfish
Yes – the PASS website has a lot of information. We know! But there is a good reason for this: students are in different situations and need different resources. Our goal is to deliver the #1 CFE training and coaching prep course in Canada. To do this, we have a lot of courses and resources to help you get your CPA.
FINDING COURSES AND RESOURCES

Let's make it simple. On the PASS website, there are nine sections:
1. About US
2. CFE Courses
3. Module/CFE Resources
4. Personal Counselling
5. Pass Programs
6. Pass Tools
7. Admin/Schedule
8. Contact Us
9. PASS Blog
OTHER INTERESTING STUFF
Personalized Coaching
If you want to work with a counsellor who can coach you on an individual basis and mark your cases, please register for our
personal counselling services
.
Course Schedules
You can find our Master Course Schedule
here
.
Blog and Forum
If you are reading this blog you know where to find the blog, where you'll find useful information on our courses, CFE cases, CFE training, study material, and more!
Testimonials
See what other students say about the PASS training courses for the CFE by checking out our
testimonials
.
Instructors
Find our list of instructors
here
.
Markers
If you have already passed and want to mark,
click here
.
Lastly, if you still have any questions, you can either check out our
Frequently Asked Questions
or
email us
! We are always ready to answer questions!
Happy navigating!
COMMENTS