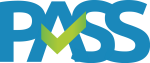 Course Schedule
Use this Dropdown to view schedules of various offerings:
September 10-12, 2024
Live Online
(All times are in EST.)
Notes
All sessions are recorded and students will have access to all recordings 24/7.
Binders – Binders can be picked up from the PASS office or couriered to students before the course begins
For the two multis and the two elective comps, students will write the exams at a time that is convenient for them prior to attending the live take up. For the 1st comp, if you don't have sufficient time to write the comp, please prepare an outline.
A half hour counselling session will be arranged with each student.
Counselling Session(s) - The above counselling session(s) consist of the marker reviewing the marked exam with the student, either in person or over skype or the phone, for 1/2 an hour. For these sessions, please ignore the dates/times shown above, as we will schedule in students for their individual session and they may not necessarily be on the above dates.
Register for CFE Comprehensive Course