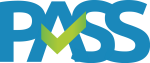 Course Schedule
Use this Dropdown to view schedules of various offerings:
September 10-12, 2024
Live Online
(All times are in EST.)
Notes
All sessions are recorded and students will have access to all recordings 24/7.
Binders - Throughout the course, students will be provided with material in hard-copy or by e-mail.
Counselling Session(s) - There will be 3 counselling session(s) consisting of the marker reviewing the marked exam with the student, either in person or over skype or whats app or the phone for 1/2 an hour. These sessions will be for the May 2 and May 9 and 2nd comp exam in July/Aug. For these sessions we will schedule in students for their individual counselling session.
Register for CFE Indian and Other International CAs (Currently Living in Canada)