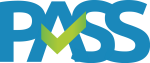 About PASS
Who is PASS…

We are an accounting school providing preparatory courses to accounting students attempting to pass their CPA exams. We provide CFE training and coaching to our students for all of the exams.

Michael Levi (1987 UFE Ontario Gold Medalist, CA, CPA, MBA) and Ira Walfish (CA, CPA, MBA) are the directors of PASS. Michael worked for 9 years at Deloitte in audit and Ira worked for 10 years at Ernst & Young in audit before starting PASS.

PASS has been in operation for over 25 years, providing courses to the general public across Canada as well as managing and delivering CPA training within accounting firms (i.e. PWC, EY, Deloitte, etc.). For the last 16 years PASS has been responsible for the PWC national UFE program and is now responsible for the PWC CFE program.

Our Philosophy…

We believe that all students can pass the CFE. The single greatest differentiating factor is how one prepares for the exam.

The reason for this is that the CFE is NOT testing technical skills, but is testing competencies. To be "competent" one must practice and become proficient in case writing, utilizing technical skills that are built up along the way. PASS will teach you proprietary techniques to help you attain "competent" in the different competencies.

This is where PASS can help. We provide a complete program, helping students with all of the PEP Module Exams, including core 1, core 2, assurance and tax electives. We also prepare students for the CFE exam using PASS developed cases, practice exams and resources. PASS is not simply a CPA crash review course. We believe that our training courses, coaching and study materials are first rate, making PASS the #1 CPA prep course in Canada.

Our philosophy is that with the right coaching, everyone can pass. Our goal is that by the time you reach the CFE, you are confident that you have the skills to pass and there are no surprises.

Our Team…

All of our instructors have had years of experience teaching or/and marking or/and counselling students. Led by Michael and Ira, the PASS instructors are accessible throughout the course and comments such as "the instructors were knowledgeable, enthusiastic, encouraging and were always willing to answer any questions I had" by a former PASS Canadian Gold Medalist, are typical. Simply put – our job is to give you the training, coaching and tools to make sure you pass.