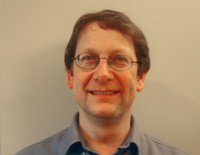 Published December 27, 2020 by Ira Walfish
As everyone is aware, the Covid-19 virus is playing havoc with people's lives all over the world and the impact on CPA students is no less dramatic. The biggest impact is the cancellation of the May 2020 CFE. Given the mess in the Sept. 2019 CFE, CPA Canada is probably thinking, "what's next"???
However, from a student's perspective, let's try and find a silver lining in this unholy mess.
Many (or most) students are off work, sitting at home, in isolation. Why not use this time to (a) continue to review your technical and (b) write cases and debrief solutions! Cases are time consuming, as everyone knows, but now-a-days people do have extra time on their hands. Use this extra time to get ahead of the curve.
This is a real win as in most years, students are exceptionally busy during the winter and have little time to study for the CFE. Once Capstone 1 hits, in Mid May, students typically do no studying for Day 2/3 of the CFE. However, in this exceptional year, you can use this time period to really get into some good case writing.
This is something you can do with your study group as well. E-mail around the papers and mark each other and then have a zoom meeting where you discuss the case along with updating your own study notes. I can't think of a more productive use of time during this crisis.
Also, let's keep this in perspective. Vaccines are now here and hopefully by Sept. 2021, all of Canada will be vaccinated and life will begin to return to normal.

So, during this unsettling period, use the time wisely to get ahead of the game and increase your chances of seeing a "CPA" next to your name, in early summer or in November!

COMMENTS