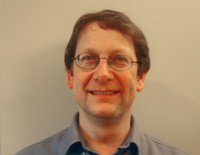 Published November 23, 2016 by Ira Walfish
It's now Fall 2016 and winter is approaching quickly. A common question among CFE candidates is: "What should I do between now and Capstone 1 to help me prepare for the CFE in September?" While there is no one right answer to this, there are definitely some productive actions that one could take during this time period. Let's look at some of the possibilities.
Writing Modules/Challenge Exams in March
– For those students who are still completing Modules or Challenge Exams in March 2017, the approach is simple. Prepare for the March exam and then immediately shift into practice case writing between April and mid May, when Capstone 1 starts. Start with writing a few multi cases during that time, to ease your way into the case writing.
Students in Accredited/Diploma Program
– As soon as you have finished your program you will want to make optimal use of your time before commencing Capstone 1. There are two key actions you should be taking:
(1) Review technical in areas that need beefing up (probably financial and management accounting). We have spoken to students who have taken accredited programs and we have found that the technical gaps in the accredited programs vary depending on the university. For example, one student told us that in her university program there was virtually no coverage of management accounting.
(2) Practice multi cases to get a head start on case writing.
For more info on preparing for the CFE, see our
sample study plans
for ideas on what questions to write. You will note that the PASS study plans begin in April as many students only finish their module/challenge exams at the end of March. However, if you finish your accredited program or Challenge/Module exams before that time we strongly recommend that you modify the PASS study plan to begin both case writing and technical studying earlier. At the end of the day, there are many different situations and students have to tailor their study approach to their individual situation.
So just to conclude, the golden rules that apply to everyone are:

1) Solid technical is necessary for case writing;
2) Practicing Multi cases before Capstone 1will definitely help come the summer time; and
3) Assume that you will not have any time in Capstone 1 to do anything outside of Capstone 1, so use the time leading up to Capstone 1 wisely!

COMMENTS